Dailies Total 1 Multifocal (30 Pack)
Availability : Custom Order

Positive-power lenses (+) are available for multifocal lenses.

Multifocal lenses are manufactured specifically for each individual. Some prescriptions may take up to four weeks (in rare cases longer) to be dispatched.
Please be aware of this before purchasing.

We recommend you order your Multifocal lenses well in advance.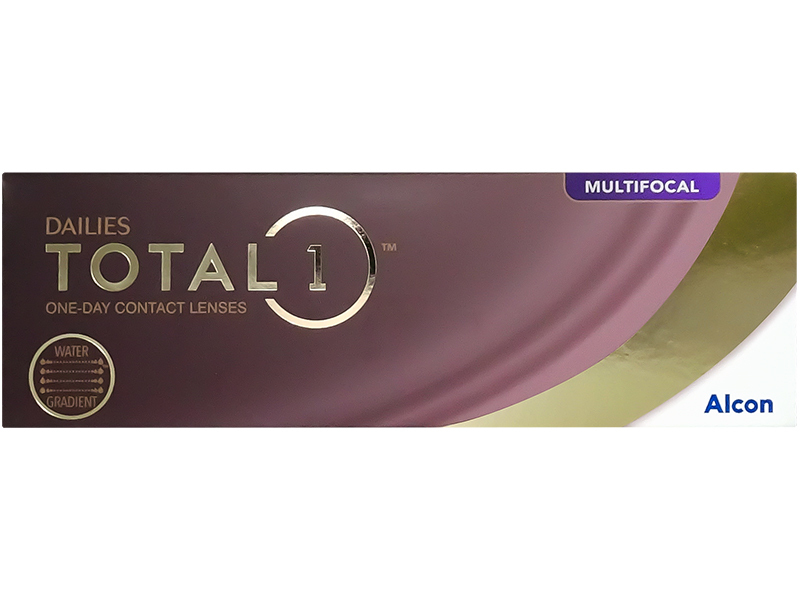 Additional Information
Type: Daily disposable Multifocal
Packaging: 30 lenses per box
Content: 67% Delefilcon A (Silicone hydrogel) & 33% water
Manufacturer: DAILIES
Description
Dailies Total 1 Multifocal is a multi-purpose disposable lens manufactured by Alcon. A unique technology has been used to create the excellent moisture properties of the lenses. The use of silicone hydrogel allows the lenses to penetrate oxygen on the surface of the eye. Dailies Total 1 Multifocal provides accurate vision for all distances and excellent comfort throughout the day.