1 Day Pure Moisture Multistage Multifocal (32 Pack)
Availability : Custom Order

Positive-power lenses (+) are available for multifocal lenses.

Multifocal lenses are manufactured specifically for each individual. Some prescriptions may take up to four weeks (in rare cases longer) to be dispatched.
Please be aware of this before purchasing.

We recommend you order your Multifocal lenses well in advance.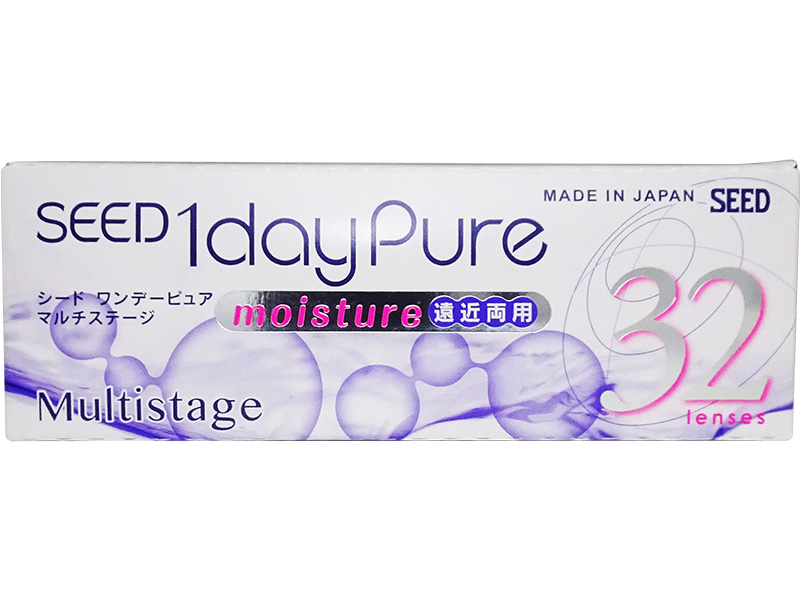 Additional Information
Type: Daily disposable Multifocal
Packaging: 32 lenses per box
Content: 42% 2-HEMA, cationic and anionic monomer, MMA, EGDMA & 58% water
Manufacturer: SEED
Description
[As Good As Your Own Eyes]
SEED 1dayPure moisture Bifocal offers a unique optical design that is crafted to deliver "Natural Vision". Crafted for worry-free and comfortable wear, it enables single-focus lens users to easily make the switch to bifocals.