Biofinity Toric (6 Pack)
Availability : Custom Order
Toric lenses are manufactured specifically for each individual. Some prescriptions may take up to four weeks (in rare cases longer) to be dispatched.
Please be aware of this before purchasing.

***This item is currently difficult to source from the manufacturer. In some cases, you may have to wait for more than one month.

We recommend you order your Toric lenses well in advance.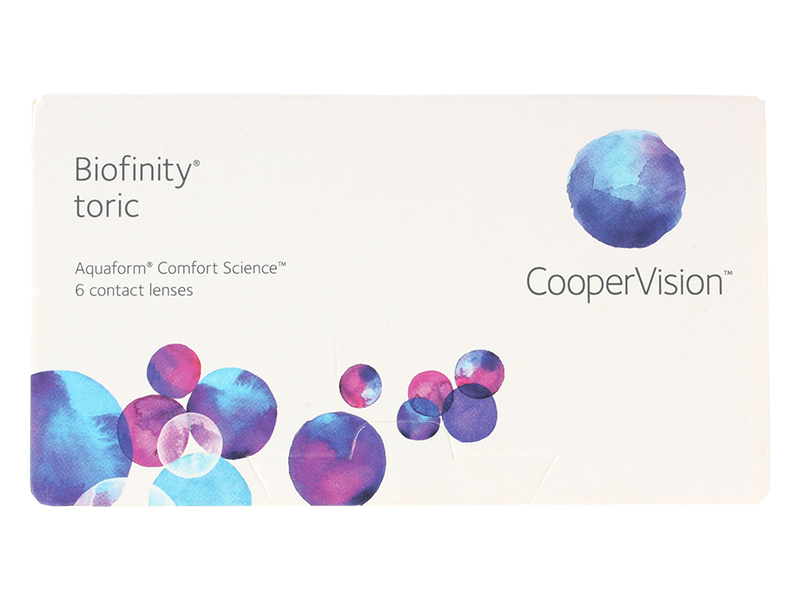 Additional Information
Type: Monthly disposable Astigmatic
Packaging: 6 lenses per box
Content: 52% Comfilcon A(Silicone hydrogel) & 48% water
Manufacturer: CooperVision
Description
Product Description

Biofinity Toric monthly contacts are corrective lenses for astigmatism, designed and manufactured with a high performance silicone hydrogel called Aquaform. This material creates bonds with water molecules holding water in the lens itself to make it resistant to dehydration and deposits. The high water content also results in a very soft and comfortable lens. Biofinity Toric offers an excellent oxygen flow throughout the whole lens for an efficient oxygen transmission to your eye. If you suffer from astigmatism, Biofinity Toric contact lenses offer the most comfortable way to correct your vision.


---
Lens Details


Type: Astigmatism monthly disposable lenses.

Packaging: 6 Lenses per box.

Content: Provides the eyes with 48% of available water content.

Manufacturer: CooperVision

Benefits: Designed to resist dehydration and deposits while also providing corrective vision for astigmatism.