Clariti 1 day multifocal (30 Pack)
Availability : Custom Order

Positive-power lenses (+) are available for multifocal lenses.

Multifocal lenses are manufactured specifically for each individual. Some prescriptions may take up to four weeks (in rare cases longer) to be dispatched.
Please be aware of this before purchasing.

We recommend you order your Multifocal lenses well in advance.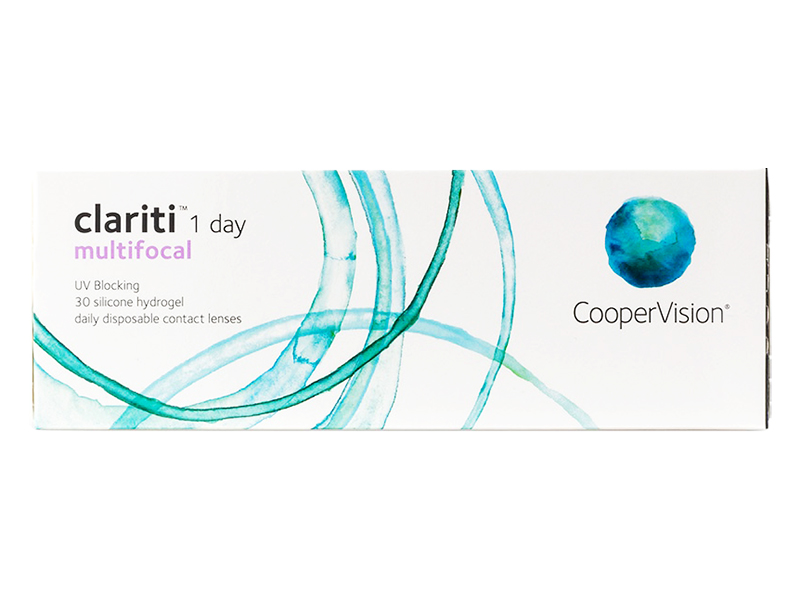 Additional Information
Type: Daily disposable Multifocal
Packaging: 30 lenses per box
Content: 44% Somofilcon A (Silicone hydrogel) & 56% water
Manufacturer: CooperVision
Description
Clariti 1 Day Multifocal lenses are ideal for wearers who have presbyopia, offering lasting comfort and convenience.
Manufactured by CooperVision, these lenses feature a centre near design and an aspheric back surface. This allows smooth progression between power zones, providing the finest fit and centration.
Like all Clariti lenses, they are made from silicone hydrogel material. This allows oxygen to pass through to your corneas more easily, supporting optimum ocular health. With the additional feature of AquaGen technology, the surface of the lenses naturally lubricate your eyes to avoid dryness and discomfort.