Biotrue One Day for Presbyopia (30 Pack)
Availability : Custom Order

Positive-power lenses (+) are available for multifocal lenses.

Multifocal lenses are manufactured specifically for each individual. Some prescriptions may take up to four weeks (in rare cases longer) to be dispatched.
Please be aware of this before purchasing.

We recommend you order your Multifocal lenses well in advance.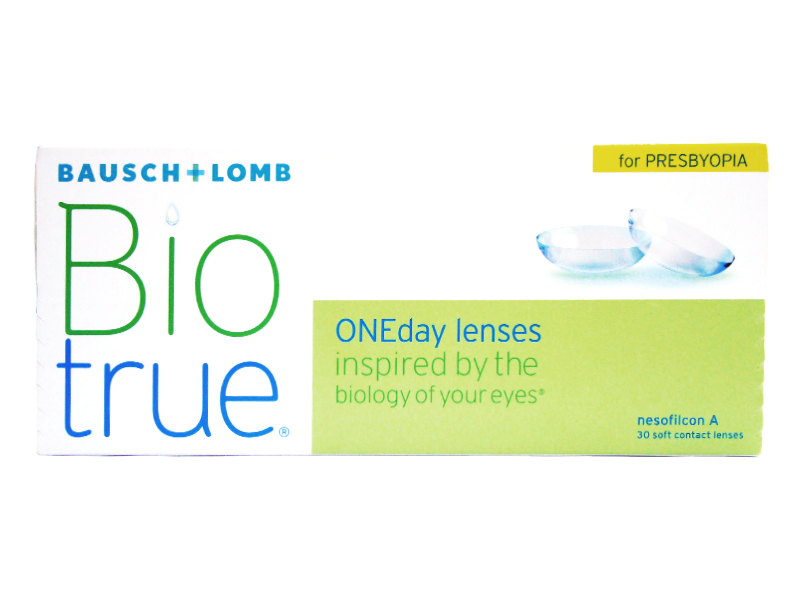 Additional Information
Type: Daily disposable Multifocal
Packaging: 30 lenses per box
Content: 22% Nesofilcon A & 78% water
Manufacturer: Bausch & Lomb
Description
With Biotrue ONEday for Presbyopia seeing at all distances has never been so easy. Now you can focus up close, far away and everywhere in between thanks to the 3-Zone Progressive Design that provides you consistent vision1 to see clearly throughout the day. Design enabling focus on near, intermediate, and distant objects.